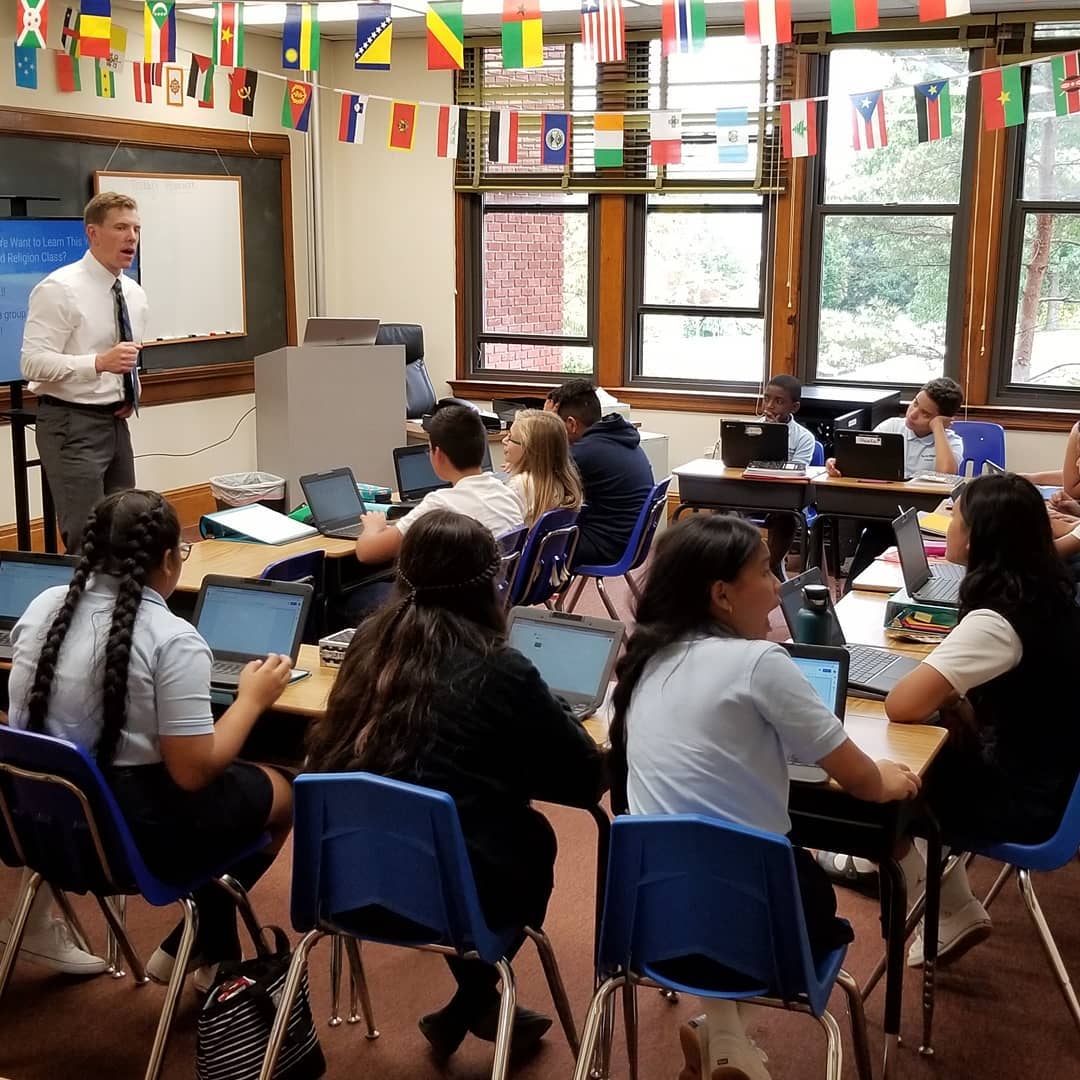 Academics
As a co-educational, private middle school that has a strong focus on academic rigor, we believe that students learn best in an environment that allows for individualized attention. Because of that belief, our class size averages to about 15 students per class. Our certified faculty members engage our students in core academic subjects of Math, English Language Arts, Reading, Science, Social Studies, and Religion on a daily basis. In addition to our core academic subjects, students take classes in music, art, architecture, health, Just Words (5th grade), physical education, High School Seminar (7th and 8th grade), and strings. State-of-the-art classrooms feature Promethean boards, allowing for both engaging and interactive multimedia learning. We have 1:1 technology, providing Chromebooks for each student to ensure that they are learning important technology skills while doing classwork and homework. Our school building also has a science lab, computer lab, library, and a music room that are used throughout a typical school day.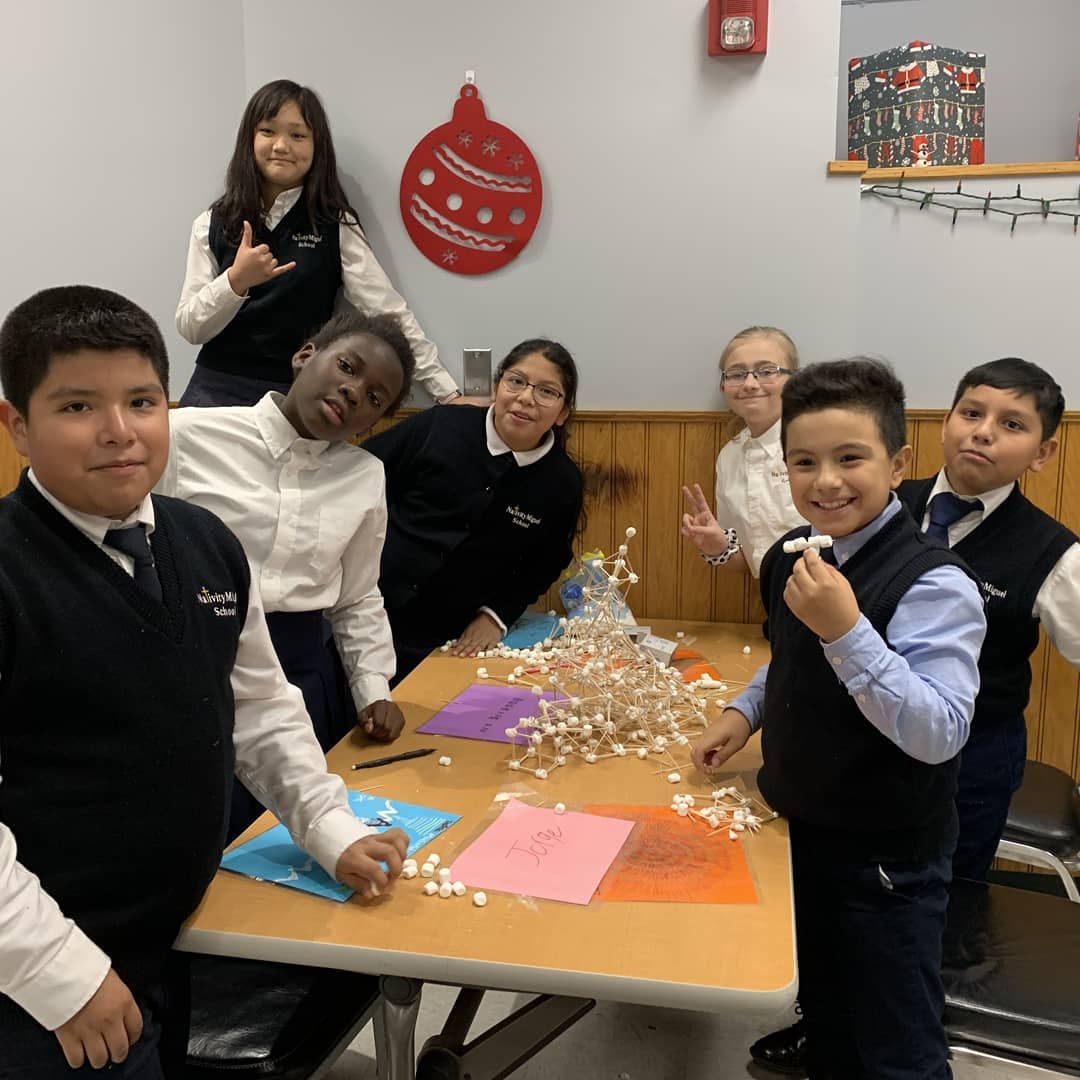 Curriculum
Our day-to-day emphasis in and out of the classroom focuses on our students' development as middle schoolers and on their preparedness as they look ahead to high school and college. We integrate all components of students' growth as young men and women-- the academic, the social, the physical, the spiritual, and the emotional--for each academic class and program. Our core curriculum in language arts, science, and social studies for all grades are based on the content standards for Pennsylvania. Teachers utilize core-curriculum adoptions to offer challenging opportunities for students to work in collaborative student groups to solve real-world problems, to utilize their critical thinking skills, and to apply their learning to their own lives and interests. All students in all grades are responsible for seven (7) graded subjects each week, including art, religion, music, physical education, and computer science. Students are responsible for completing homework assignments each night, for an average cumulative daily homework load of between one and a half and two hours. The following subject areas are taught at NativityMiguel School of Scranton: Art, Computer Science, High School Seminar (7th and 8th only), Language Arts, Latin (8th only), Literature and Reading, Mathematics, Music, Physical Education, Religion*, Science, Social Studies, Strings (5th and 6th only), and Writing (8th only). *Religion is required each year for students who attend NativityMiguel School of Scranton. All students must participate in religion classes and services. Prayer experiences and retreats are part of the curriculum. Students are present for and participate in these experiences.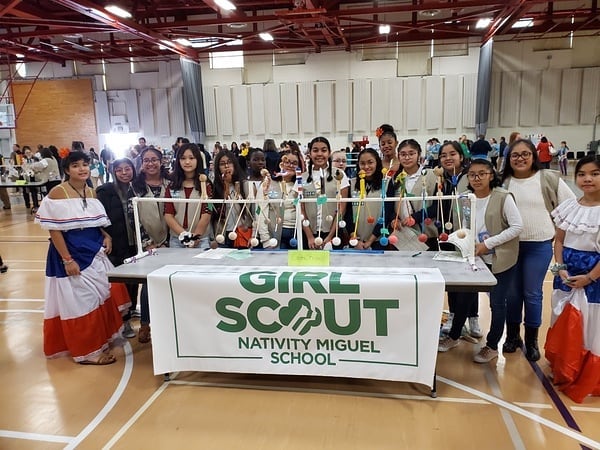 Extended School Day And Year
For non-NativityMiguel model schools, the school day typically ends around 2:30pm. Our school, like all NativityMiguel model schools, offers and extended school day. Our academic classes end daily at 3:00 p.m., after which learning continues in an hour-long study hall for all students. From 4:00pm until 4:45pm, we run our after school program with numerous extracurricular activities offered, providing students with a well-rounded education. Some of our after school program offerings include: Cross Country, Storytelling Club, Pennsylvania Junior Academy of Science (PJAS), Chess Club, American Sign Language (ASL) Club, Science, Technology, Engineering and Math (STEM) Club, Girl Scouts, Boy Scouts, Dance Club, Mock Trial, Reading Olympics, Drama Club, and Art Club. In addition, we participate in the Marywood Strings Project, which is a weekly, pre-collegiate string program for students ages 5-18. Students learn in small-group lessons in violin, viola, cello, and double bass; participate in orchestra; and perform in a winter and spring concert on the campus of Marywood University. In addition to our extended school day, we also have an extended school year, just like all NativityMiguel model schools. During the summer months, which is the formal start of our academic year, students engage in a four-week Summer Program, during which students engage in academic enrichment in the fields of Math, English Language Arts, and Writing. There are also opportunities for team-building activities and relationship-building with our partner institutions, like the SPARK program at the University of Scranton.